I forgot my password and can't log in to my account. How do I request a new one?
Click Log In in the top right of whig.com
Click the link below the password field that says "Forgot Your Password"
You will then see a form where you can enter your Email or Screen Name and then click the button to Reset Your Password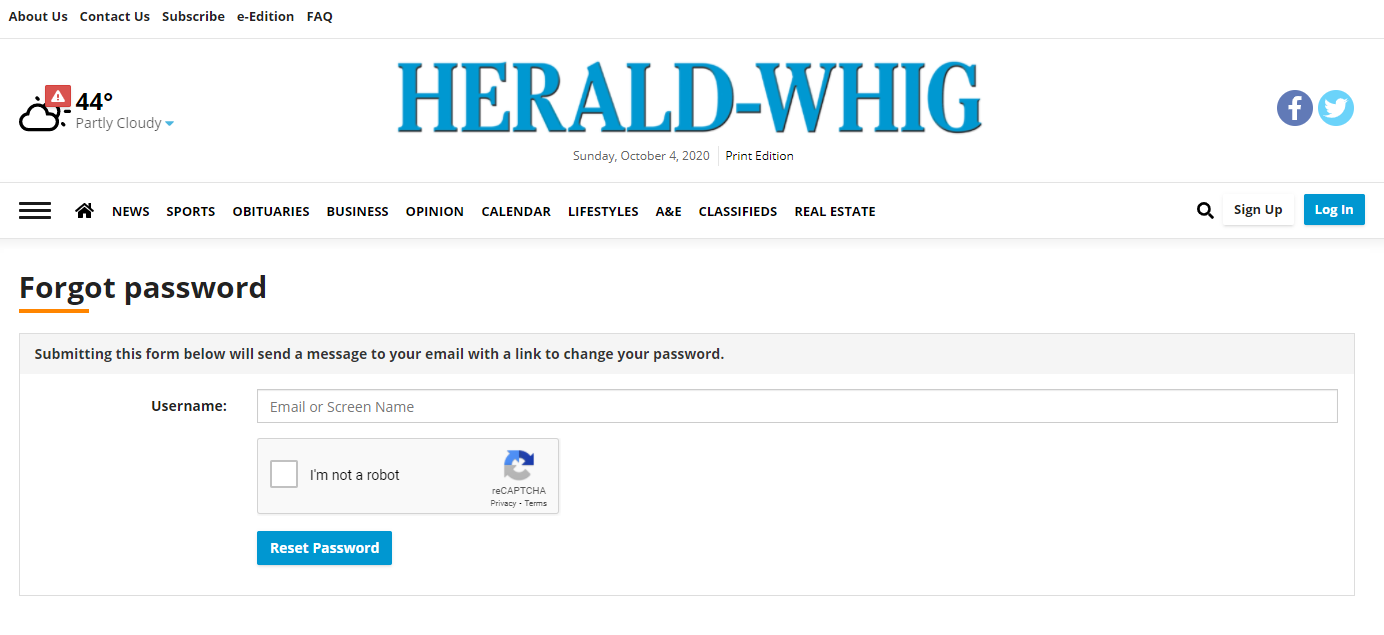 Our Customer Service representatives are also available at 217-214-9444 during the following hours to assist you to help you to gain access to your account by email.  
Mondays: 8 am to 6 pm
Tuesdays: 9 am to 6 pm
Wednesdays: 9 am to 6 pm
Thursdays: 9 am to 6 pm
Fridays: 9 am to 6 pm
Saturdays: closed
Sundays: 8am - Noon
If you don't see the email in your inbox, please check your junk folder as well.
You can also change your password while you are logged in to your User Account on Whig.com - Go to Dashboard and then to User Account.  Click or tap "Change Password" below "User Account".  You can then enter and confirm your new password.